Click on our Sponsors to help Support SunWorld

New products for the week of July 17th.

By John J. McLaughlin, Flashback, Inc.

Send your new product announcements to newproducts@sunworld.com.
New-products listing for particular weeks can be accessed by clicking on the appropriate link below:
New Products for the week of July 3rd.
New Products for the week of July 10th.
New Products for the week of July 24th.
Table of Contents
Books
Hardware
Software
Books
Product: European SPARC Reseller List ($240 minimum order to $3,500 complete list)
Company: ACSL (Basingstoke, England)
Telephone: +44 1734 820 880
Fax: +44 1734 820 445
E-mail: ACSL@ATTMAIL.COM
Platforms: Microsoft Word or Novell WordPerfect text files or labels
Description: ACSL provides direct marketing assistance to SPARC vendors in Europe and the USA. The European SPARC Reseller List has helped many SPARCstation and SBus vendors increase their sales during the last 2-3 years. ACSL publishes the SBus Product Directory.

Product: The First, Advanced, State-of-the-Art, High Performance, Totally Integrated, Revolutionary, Leading Edge, High Tech Joke Book ($14.95 + 1.50 shipping (in US) CA residents need to add sales tax)
Company: Oak Ridge Public Relations, Inc. (Cupertino, CA)
Telephone: (408) 253-5042
Fax: (408) 253-0936
E-mail: tom@oakridge.com
URL: http://www.oakridge.com/
Platforms: all platforms
Description: TFASOTAHPTITLHTJB is a compilation of jokes, riddles, shaggy dog stories, devilish definitions, cartoons, verse, and true-life stories relating to technology, physics and mathematics. Engineers, scientists and geeks all over the world dug into their (sometimes decades-old) files of humor and sent them to Oak Ridge for publication in this book. Although published prior to the Pentium fiasco, the reader will find humor relating to PCs, Macs, mainframes, engineers and engineering, college professors, marketing types, software and much more. Edited by Keenan, publisher Oak Ridge Public Relations, 190 pages, ISBN: 0-9640105-0-X

Product: SBus Product Directory - Q4 95 edition ($85 (USA), GBP60 (Europe) incl airmail delivery)
Company: ACSL (Basingstoke, England)
Telephone: +1 408 737 7847 (USA), +44 1734 820 880 (Europe)
Fax: +1 408 737 7847 (USA), +44 1734 820 445 (Europe)
E-mail: ACSL@ATTMAIL.COM
FlashBack: 1200
URL: http://www.sparc.com
Description: 19th edition. This buyers guide to SBus cards and SPARC computers was first published more than 3 years ago. Available in the USA from SPARC International's SPARCshop, Novation Data Services and VITA. Available in Europe from Sun UK User Group, and directly from ACSL. Includes more than 800 descriptions of SPARC computers and SBus cards from more than 160 current manufacturers. It also lists the sales offices in the USA and Europe.
Hardware

Product: Courier I-Modem with ISDN/V.34 (From $595 to $895)
Company: U.S. Robotics (Skokie, IL)
Telephone: (708) 982-5010 800 USR-CORP
Description: An ISDN terminal adapter with an integrated V.34 modem, the Courier I-Modem eases the transition from analog to ISDN, allowing users to take advantage of ISDN's higher bandwidth without sacrificing analog data and fax capabilities.

Product: FastSwitch 10/100 FDDI ($7,775-$8,995)
Company: Grand Junction Networks (Fremont, CA)
Telephone: (800) 747-FAST (3278) (510) 252-0726
Fax: (510) 252-0915
E-mail: info@grandjunction.com
URL: http://www.grandjunction.com
Description: Promises the benefit of Ethernet desktop switching to FDDI networks, providing switched 10 Mbps Ethernet to users, and high-speed connectivity to FDDI servers and backbones. The Ethernet/FDDI desktop switch offers unparalleled price/performance and unmatched configuration flexibility.

Product: GXTRA/2000 (Revision A) ($8,500 US)
Company: Tech-Source Inc. (Altamonte Springs, Florida)
Telephone: (800) 330-8301, (407) 262-7100
Fax: (407) 339-2554
E-mail: sales@techsource.com
Platforms: SunOS, Solaris
Description: The GXTRA/2000 Graphics Subsystem, Revision A, is a powerful, high speed system for displaying super high resolution (up to 2048 x 2048) grayscale images; can drive the E-Systems MegaScan Medical Imaging Monitor, Model Number UHR-4212C or from any Sun Microsystems workstation.

Product: LIGHTPEN1 (US 950$ Germany 1599DM)
Company: Silicon Technology (Fritzlar, Germany)
Telephone: +49 5622 99690
Fax: +49 5622 996948
E-mail: tl@hrz.uni-kassel.de
Platforms: SPARC Workstations with SBus running Solaris >2.3
Description: An industrial product for contolling SPARC-Stations in a dirty environment. The LIGHTPEN1 needs a VGX Ergo graphic card to work. The MIT XInput extension is supported, so the mouse can be replaced with LIGHTPEN1 or it can act as a 2nd input device.

Product: PowerHub 4000 ($6,950 to $9,950)
Company: ALANTEC Corporation (San Jose, CA)
Telephone: 800-ALANTEC (800-252-6832) or 408-955-9000
Fax: 408-955-9500
E-mail: powerhub@alantec.com
Description: Industry's first and only multilayer switching hub with bridging and multiprotocol routing as standard, built-in features for workgroup switches. Brings multiprotocol Virtual LAN (VLAN) support to workgroups and high-end desktops through ALANTEC's multilayer switching and unique multiprotocol routing capabilities. ALANTEC's new PowerHub 4000 series will comprise five, fixed configuration product offerings that provide 12 Ethernet connections and multiple high-speed uplink options for Fast Ethernet or FDDI connections. All models will come with full-featured bridging and the routing of IP, IP Multicast, Novell IPX and AppleTalk protocols.

Product: PowerLite 110 (starts at $12,995)
Company: RDI Computer Corporation (Carlsbad, CA)
Telephone: 1-800-RDI-LITE, (619) 929-0992
Fax: (619) 929-9702
E-mail: sales@rdi.com
URL: www.rdi.com
Platforms: Solaris 1.1.x, or Solaris 2.x
Description: The PowerLite 110 gives users 110 MHz SPARC processing power, TGX graphics, a 10.4" color 1024x768 LCD, up to 2.4 GB of internal disk capacity, and up to 128 MB of RAM all in a 8.5 lb. notebook. The PowerLite 110 is the first portable workstation with equivalent processing power to Sun's recently announced 110 MHz SPARCstation 5.

Product: Rockwell 2300-TX PCI Fast Ethernet NIC ($295)
Company: Rockwell Network Systems (Santa Barbara, CA)
Telephone: (805) 968-4262
Platforms: Solaris and others
Description: A Fast Ethernet network interface card (NIC) that supports the PCI (Peripheral Component Interconnect) Local Bus and the emerging IEEE 802.3u 100BASE-TX standard. Provides 10 or 100Mbps connectivity to a wide range of PCI-based desktop computers and servers, and is interoperable with all leading repeaters and switching hubs. Supports auto negotiation for both 10 and 100Mbps operation as well as half and full duplex operation.

Product: SKit (US: 399$ Germany: 499DM)
Company: Silicon Technology (Kasseler Str. 24; 34560 Fritzlar; Germany)
Telephone: +49 5622 99690
Fax: +49 5622 996948
E-mail: tl@hrz.uni-kassel.de
Platforms: SPARC Workstations with SBus running Solaris >2.3
Description: A hardware development kit for the SBus. Skit is a single slotted SBus card containing the Sbus control logic and a 128KByte FLASHprom. There are registers with different waitstates, so you can add your own logic on the board and access it via a device driver, which maps these registers to application memory.

Product: SunPC DX2 66MHz coprocessor board ($995 for SunPC 4.1 or 3.1 DX2 bundles; $849 for DX2 coprocessor card only.)
Company: SunSoft (Mountain View, CA)
Telephone: 1-800-SUNSOFT, prompt #1
E-mail: info@sun.com
SunFlash: 79.12
URL: http://www.sun.com/sunsoft/Products/PC-Integration-products
Platforms: SunPC 3.1 software for Solaris 1.x; SunPC 4.1 for Solaris 2.x
Description: A single-slot SBus card with an 80486 66-MHz processor. This new DX2 card offers significant performance enhancements over the previous DX 25-MHz card - the speed of CPU-intensive operations has increased by 166%. The SunPC DX2 coprocessor technology also supports the complete 386/486 instruction set, allowing users to run the latest MS-DOS and Microsoft Windows applications requiring these instructions.

Product: SuperSerial I/O for Solaris (from $345 to >$2000, based on number of ports (2-128))
Company: EQUINOX (Sunrise, FL)
Telephone: (800) 275-3500, (305) 746-9000
Fax: (305) 746-9101
E-mail: info@equinox.com
URL: http://www.equinox.com
Platforms: Solaris X86 for ISA, EISA, & MCA
Description: Solutions for all the popular PC buses, including serial multiport boards in 2, 4, & 8 ports, and an expandable modular I/O subsystem that expands up to 128 ports from a single PC slot. SuperSerial's top features include: Line speeds of beyond 230Kbps, low host-CPU burden, full surge suppression, and a 5-year warranty.

Product: Tadpole P1300 Notebook PC (from $6,995)
Company: Tadpole Technology (Austin, TX)
Telephone: (512) 219-2200
Fax: (512) 219-2222
URL: http://www.tadpole.com/
Platforms: Solaris, Windows 95, Windows NT, OS/2
Description: Industry's first 133 MHz Pentium processor-based notebook PC. Features a high-resolution 800 x 600 10.4" active matrix TFT display, high performance 1.2GB internal disk option, and the highest level of processing performance available in any notebook PC - enabling today's data- and graphics-intensive applications to be run in a portable environment.
Product: VGX Ergo (US 1599$ Germany 2499DM)
Company: Silicon Technology (Kasseler Str. 24; 34560 Fritzlar; Germany)
Telephone: +49 5622 99690
Fax: +49 5622 996948
E-mail: tl@hrz.uni-kassel.de
Platforms: SPARC Workstations with SBus running Solaris >2.3
Description: An accelerated SBus graphics card with 2MB Video RAM. It supports free choosable resolutions up to 1600x1280@80Hz pixel 8-Bit color or 1152x900@100Hz 16Bit color. Videobandwith is up to 220MHz.
Software
Product: Application Framework Version 4.1 (Starting at $499)
Company: Zinc Software Inc. (Pleasant Grove, UT)
Telephone: (801) 785-8900
Fax: (801) 785-8996
E-mail: info@ zinc.com
Platforms: Unix, DOS, Windows, OS/2, Macintosh
Description: A C++ class library and visual development tool. Allows software developers to create globally-enabled, object-oriented, cross-platform applications with one set of source code.

Product: AutoNet
Company: Software and Management Associates (Houston, TX)
Telephone: (713) 442-4882
Fax: (713) 442-6826
Platforms: SunOS, Solaris; IBM AS/400 and AIX; Digital VMS, Open VMS and Unix; Unisys 6000; SCO; HP-UX; DG/UX; Pyramid DC/OS; NCR; Sequent PTX; Windows; Windows NT; DOS; OS/2 and workstations on Novell Networks, Windows NT Networks, LAN Server Networks and LAN Manager Networks.
Description: Brings automated, enterprise-wide job scheduling and workload management to a variety of networked systems. Designed for TCP/IP network architectures, AutoNet provides mainframe-class reliability and functionality. Supports most ODBC databases and can be configured for centralized or distributed management of enterprise workloads.

Product: CDI Control Series, Version 6.0 (Starting at $22,500 per module)
Company: Concepts Dynamic, Inc. (Schaumburg, IL)
Telephone: (708) 397-4400
Fax: (708) 397-0575
Platforms: Any Unix-based computer with the INFORMIX-OnLine or -SE database engines
Description: A suite a second generation client/server corporate accounting and project financial management applications designed to provide medium-to-large corporations with high transaction volume processing power, improved extensibility to external applications and greater scalability for a true enterprise-wide client/server financial solution.

Product: Communications Integrator (from $4000 to $10000)
Company: Covia Technologies (Rosemont, IL)
Telephone: (800) 566-1969; (303) 397-5019
Fax: (708) 518-4850
E-mail: dfriedman@ct.covia.com
URL: http://www.covia.com
Platforms: SunOS, Solaris (2.3,2.4) and several other O/S's
Description: A message-oriented middleware platform for distriubted computing. It is a systems level software that is aimed at enabling applications interoperability across heterogenous and disparate computing environments. It abstracts the applications from the underlying network protocols and has protocol stack implementations for LU6.2, TCP-IP, NetBios, MPIF, and currently in planning for SPX/IPX.

Product: CustomerQ 2.3 (A 10 user package is $55,000. $4,000 per user + $15,000 per server.)
Company: Quintus Corporation (Mountain View, CA)
Telephone: (800) 542-1283 (415) 254-2800
Fax: (415) 428-0211
E-mail: sales@quintus.com
Platforms: Solaris and Sun OS, HP-UX, AIX, PC's running windows, unix workstations and character based terminals. CustomerQ runs on Informix, Oracle, Sybase and Ingres databases.
Description: An enterprise-wide help desk information solution that integrates customer and end-user support, call tracking and product defect tracking. Powerful query-by-example, ad hoc reporting, solution matching and other capabilities enpower users in supporting customers while capturing and making accessible critical information that enables businesses to identify customer needs and respond accordingly.

Product: DESIRE, DESIRE/NEUNET ($2,700 Unix ($1,800 academic); $775 DOS)
Company: G.A. and T.M. Korn Industrial Consultants (Chelan, WA)
Telephone: (509) 687-3390
E-mail: korn@hermes.ece.arizona.edu
Platforms: SPARCstations (SunOS 4.x or Solaris 2.x), 486, Pentium
Description: Interactive simulations combine neural networks (to 20,000 synapses) and/or fuzzy control with dynamic systems described by up to 2,000 differential equations in scalar or matrix form.

Product: DISCOVER Information Server (Starting at $50,000 for development organization of ten)
Company: Software Emancipation Technology, Inc. (SET) (Lexington, MA)
Telephone: (617) 863-8900
Fax: (617) 863-5441
Platforms: Sun and HP
Description: Consolidates, in a central and highly-associative database, all of the information about a company's software and related components. Provides an understanding of the software to developers and management, enabling organizations to develop and evolve business-critical software systems.

Product: DSSLIB
Company: Dakota Scientific Software, Inc. (Rapid City, SD)
Telephone: (800) 641-8851
Fax: (605) 348-9623
E-mail: sales@scisoft.com
Platforms: SunOS, Solaris 1.0, Solaris 2.x
Description: C++ programmers using Rogue Wave's LAPACK.h++ can now add DSSLIB to run their applications faster, the maker claims, by a factor of 10 or more on single-CPU workstations and can run even faster than that on multiprocessor desktop or server machines. The combination of LAPACK.h++ and DSSLIB can even give C++ programs higher speed than they can get from highly optimized libraries such as libSCI from CraySoft.

Product: GUARDIAN ($600-$3000, network pricing available)
Company: DataLynx, Inc. (San Diego, CA)
Telephone: (619) 560-8112
Fax: (619) 560-8114
E-mail: datalynx@netcom.com
Platforms: AIX, DEC OSF/1, Dynix/ptx, DG/UX, HP-UX, Irix, SCO, Solaris 2.x, SunOS, Ultrix, UnixWare
Description: Enhances access control for 20 versions of Unix and provides comprehensive security management for all sizes of systems, including complex heterogeneous networks. GUARDIAN's many features include: extensive account and password controls; login time windows; automatic logoff options; access controls via modem lines, remote hosts, and specified ports; additional validation for 'rlogin', 'telnet', and 'rsh' access attempts; alarm scripts; and a wide array of reports, utilities, and audit files.

Product: GuardWare and Applications Transparent Failover (ATF) (Starting at $14,995)
Company: Clariion Business Unit of Data General Corp. (Westboro, MA)
Telephone: (508) 898-7600
Fax: (508) 898-7501
Platforms: Sun Solaris, IBM AIX
Description: Monitoring Sun and/or IBM servers that share a CLARiiON disk array, GuardWare monitors both hardware and software failures and automatically directs user-specified recovery procedures. CLARiiON ATF software provides failover protection starting with the SCSI adapter in the servers, and it facilitates automatic and transparent re-routing of SCSI I/O traffic in the event of an I/O path failure.

Product: Inspire suite of storage management solutions (Pricing is modular; starts at $6,000)
Company: Alphatronix (Research Triangle Park, NC)
Telephone: (919) 544-0001
Fax: (919) 544-4079
Platforms: Solaris 2 servers
Description: Promises to address a range of enterprise storage management needs, including backup, direct access, HSM, storage fault tolerance, and storage administration. It is open-systems based and integrated, designed to automate the entire enterprise storage management process, and provides centralized storage management and protection within today's distributed networks.

Product: M.I.S. Print version 3.0 ($35,000 for the first license, 20% discount for each additional license)
Company: Rochester Software Associates, Inc. (RSA) (Rochester, NY)
Telephone: (716) 327-7123
Fax: (716) 262-4808
E-mail: info@rocsoft.com
Platforms: SunOS, any SPARCstation
Description: Converts proprietary Xerox print data streams and line printer data streams to PostScript so data can be printed on any PostScript Printer. Data can also be viewed via Adobe Acrobat.

Product: MAPS 10000 (Single licence c. $15,000. Complete systems from $30,000)
Company: Link Medical Ltd (UK, Bourne End)
Telephone: +44 1628 851200
Fax: +44 1628 850051
Platforms: Solaris 1 and 2. Any SPARCstation
Description: Image acquisition and processing package designed for nuclear medicine applications. Interfaces are available to all current gamma cameras plus older equipment. MAPS 10000 is a flexible system that offers particular benefits in providing a single processing environment to integrate the various makes of gamma camera at a particular site.
Product: Merge 3.2.1 for Solaris x86 ($295 for Desktop product; $495 for Workgroup product)
Company: SunSoft (Mountain View, CA)
Telephone: 1-800-SUNSOFT, prompt #1
E-mail: info@sun.com
SunFlash: 79.10
URL: http://www.sun.com/sunsoft/Products/PC-Integration-products
Platforms: x86 operating environment
Description: A PC compatibility solution that allows thousands of PC applications to run on Solaris x86. By creating a virtual Intel 80x86 environment, Merge runs MS-DOS, Microsoft Windows and their application binaries native on the system processor - a solution that provides high compatibility for MS-DOS and standard-mode Microsoft Windows applications.
Product: NetProbe
Company: InfoStructure Services & Technologies, Inc. (Ames, IA)
Telephone: (800) 525-1710
Fax: (515) 296-9910
E-mail: netprobe@infostructure.com
Platforms: Most Unix-type operating systems
Description: A commercial product that searches an entire network looking for security holes and configuration errors that a hacker could use to break into that network. This quickly alerts system administrators to where their network is vulnerable and enables them to close problem areas before a hacker can find and exploit them. The product complements firewalls because it enables network administrators to efficiently increase security within the firewall.
Product: PIPES Platform ($200 (Prices vary depending on platform))
Company: PeerLogic, Inc. (San Francisco, CA)
Telephone: 800-PEER-601 (800 733-7601), (415) 626-4545
Fax: (415) 626-4710
E-mail: info@peerlogic.com
URL: http://www.peerlogic.com
Platforms: AIX, HP-UX, MVS, CICS, NetWare, OS/2, Solaris, SunOS, Windows, Windows NT
Description: Message-oriented middleware provides the essential communications services for distributing applications across multiple operating systems, hardware platforms, and mixed networks. These services include: asynchronous, process-to-process messaging; dynamic name services; session management services; and cross-platform and multiprotocol support. PIPES Access for CICS provides a direct link between PIPES Platform and IBM MVS/CICS mainframe environments.
Product: Paradigm Plus 3.0 ($7,700 per license, less per license for multiple licenses)
Company: ProtoSoft (Houston, TX)
Telephone: (713) 480-3233
Fax: (713) 480-6606
E-mail: richard@protosoft.com
URL: http://protosoft.com/
Platforms: most PC and Unix platforms
Description: Multi-user analysis and design tool for component-based enterprise modeling in that all leading object-oriented methods are supported. Paradigm Plus automatically generates C, C++, Smalltalk and Ada. Scripts facilitate custom reporting, consistency checking and code generation. Reverse engineering for C, C++, and Smalltalk is included.
Product: Passport Version 8.0
Company: InSync Software Corporation (Ronkonkoma, NY)
Telephone: (516) 981-3000 or 1-800-926-OPEN
Fax: (516) 981-3082
Platforms: All major operating environments including SunOS/Solaris
Description: Combines a truly object-oriented 4GL with a visual, easy-to-use toolset for both two-tier development (where processing logic resides on the client) and three-tier development (where processing logic resides wherever it works best). Passport Version 8 also offers true dynamic partitioning for managing distributed applications and a rapid appplication development (RAD) tool with full iteration capabilities. Two-tier Passport has no runtime fee and is priced at $3,995 per development seat. Three-tier Passport supports applications that run on both the client and the server, and includes software to support both RPC and messaging middleware. Three-tier Passport is $4,995 with an average per-set user fee of $400/user.
Product: Portable Distributed Objects (PDO) Release 3.0 ($499 per seat)
Company: NeXT (Redwood City, CA)
Telephone: (415) 780-3990
E-mail: nextanswers@next.com
URL: http://www.next.com/
Platforms: SunOS, Solaris, Digital Unix, HP-UX
Description: The distributed object model at the heart of OpenStep, NeXT's cross-platform, object-oriented application framework. Release 3.0 enables objects to run on server platforms from Sun, Digital and Hewlett-Packard. Using PDO, developers create objects that can be deployed without modification on any client or server running NEXTSTEP, OpenStep, or PDO.
Product: PowerMon II
Company: Systems Enhancement Corporation (Chesterfield, MO)
Telephone: (314) 532-2855
Fax: (314) 532-2037
Platforms: SunOS, Solaris SPARC and Intel and many others
Description: Runs as a background task monitoring the UPS for an AC power failure or low battery condition. PowerMon II receives signals from the UPS's contact closures through a serial port on the server via a custom designed cable. When power has failed, a message is broadcast to all logged-on users indicating that the server is running on battery power. If power is restored, the shutdown timer is reset and a message is broadcast to the users indicating that the server is again running on utility power. If power is not restored, the shutdown timer will expire and PowerMon II will broadcast system shutdown messages before initiating an orderly shutdown.
Product: Rational Rose Version 2.7 (From $495 to $6,995 (U.S.) based on platform and functionality)
Company: Rational Software Corporation (Santa Clara, CA)
Telephone: (408) 496-3600 or (800) RAT-1212
Fax: (408) 496-3636
E-mail: product_info@rational.com
Platforms: Solaris, SunOS, Windows, AIX, HP-UX
Description: A family of graphical, object-oriented software engineering tools for the analysis, design, and implementation of software system. Rational Rose version 2.7 features expanded support for documentation, increased customization and improved support for round-trip engineering. Also expands the tool's support for controlled iterative development using object-oriented languages such as Ada, C++ and Smalltalk; and 4GL languages such as Gupta's SQL Windows and Trinzic's ObjectPro.
Product: SAM-FS (Storage and Archive Manager File System) (Starts at $25,000)
Company: LSC, Inc. (St. Paul, MN)
Telephone: (612) 482-4535
Fax: (612) 482-4595
E-mail: info@lsci.com
Platforms: Solaris 2.x
Description: A storage and archiving management system with hierarchical storage management (HSM) capabilities. Enables users to manage and protect storage capacities ranging from gigabytes to hundreds of terabytes. Designed to help a corporation protect its data from disaster, and includes tools to manage data according to its importance and life expectancy. Peripheral support includes SCSI disk, tape, WORM, and rewritable optical devices.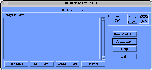 Product: SolMail ($495 single user node locked license)
Company: Solsource Computers (Carlsbad, CA)
Telephone: (619) 929-7800
Fax: (619) 929-7810
E-mail: sales@solsource.com
URL: http://www.solsource.com
Platforms: SunOS 4.1.x, Solaris 2.4
Description: Dial-up and network communication software that enables users to stay up-to-date on their e-mail while traveling or working at remote sites on Unix workstations and portables. The product has a Motif interface and, Solsource claims, is suited for people who take to the road with Unix portables such as the Tadpole SPARCbook or for those who work on Sun workstations from field offices or at multiple office locations over a network. With SolMail, a user's mailbox follows them wherever they go.
Product: Structural Analysis Computer System - SACS 3.3
Company: Engineering Dynamics, Inc. (Kenner, LA)
Telephone: (504) 443-5481
Fax: (504) 443-6120
E-mail: djg@edi-nola.com
URL: http://www.sacs.co.uk
Platforms: Solaris 2.3, SunOS 4.1.3
Description: An integrated structural analysis software package. SACS is a design and analysis package for both the offshore and the general structure design industries. SACS and Civil SACS packages are used by engineers on every continent and are available on personal computers, Unix workstations, and mainframes.
Product: TokenKeeper ($2,995.00 U.S. with no royality fees)
Company: Tower Concepts
Fax: (315) 724-3129
E-mail: tokenkeeper-info@tower.com
URL: http://www.tower.com
Platforms: Sun (SunOS 4.1.x and Solaris 2.x); HP. SGI, IBM RS/6000
Description: Network-based license manager and application programming interface that provides the software development community a mechanism to maintain their product investment. It can be incorporated into the software developers existing application. Supports both floating and/or node locked licenses. Four key elements of TokenKeeper: a license manager; license generator; application programming interface and a graphical/statistical viewer.
Product: TotalNET Advanced Server (TAS) for Solaris on PowerPC Platform
Company: Syntax (Federal Way, WA)
Telephone: (206) 838-2626
Fax: (206) 838-9836
E-mail: kurt@suntax.com
Platforms: SunSoft's Solaris on PowerPC, SPARC and x86
Description: TAS provides multi-NOS (Network Operating System) access to Unix services and applications with no changes to the client, making applications and services available to LAN users in a dramatically reduced timeframe and at lower costs. With TAS, organizations can immediately enhance their information system interoperability while protecting technology investments in both client and server systems. TAS also reduces the costs to administer and support these environments.
Product: Wabi 2.1 ($225; upgrades from Wabi 2.0 $80)
Company: SunSoft (Mountain View, CA)
Telephone: 1-800-SUNSOFT, prompt #1
E-mail: info@sun.com
SunFlash: 79.13
URL: http://www.sun.com/sunsoft/Products/PC-Integration-products
Platforms: Solaris
Description: The latest version of SunSoft's PC compatibility software that provides the fastest, lowest-cost solution for running Lotus SmartSuite and Microsoft Office - and other popular Microsoft Windows applications - on Solaris. Version 2.1 includes multimedia and open database connectivity (ODBC) support.
Product: Word for Word - Unix (Starting at $499)
Company: Mastersoft (Scottsdale, AZ)
Telephone: (602) 948-4888
Fax: (602) 948-8261
Platforms: SunOS, Solaris, SGI IRIX, Intel SVR4, HP9000 Series 700, DG Aviion, IBM RS6000 AIX, and SCO Unix
Description: A file conversion solution, supporting bi-directional conversions of more than 125 word processing, spreadsheet, database, data communications, graphic, mail-merge and compound document formats. Some of these formats include Microsoft Word, WordPerfect, CEOWRITE, FrameMaker - MIF, Interleaf Publisher, Uniplex V7, WMF (Windows Metafile), Xerox Interchange Format (XIF), MacPICT, Sun Raster and more.
SunWorld Online takes no responsibility for claims made by the vendors or manufacturers of the products.
If you have problems with this magazine, contact webmaster@sunworld.com

URL: http://www.sunworld.com/swol-07-1995/swol-07-newproducts3.html
Last updated: 18 July 1995

Click on our Sponsors to help Support SunWorld

If you have technical problems with this magazine, contact webmaster@sunworld.com
URL: http://www.sunworld.com/swol-07-1995/swol-07-newproducts3.html
Last modified: