Click on our Sponsors to help Support SunWorld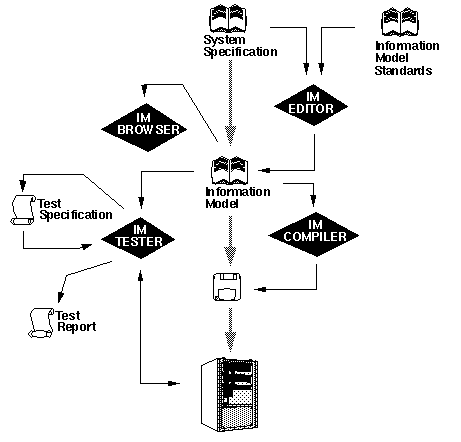 Product: IM Editor, IM Browser (Editor SEK 95000, Browser SEK 35000)
Company: Erisoft AB (Ursviken Sweden)
Telephone: +46 910 51700
Fax: +46 910 35817
E-mail: imtools_info@sa.erisoft.se
URL: http://www.cdt.luth.se/erisofthome/products/imtools
Platforms: SunOS 4.1.3, Solaris 2.3
Description: An interactive tool to browse models specified in GDMO/ASN.1. Graphic visualization of the structures combined with search functions allow navigation within the most complex specifications. The IM Editor manages the whole process of Information Model editing since it can handle complex documents mixing GDMO/ASN.1 with free text and graphics.
If you have problems with this magazine, contact webmaster@sunworld.com
URL: http://www.sunworld.com/swol-08-1995/swol-08-np-IM-editor.html
Last updated: 14 August 1995
--
Click on our Sponsors to help Support SunWorld

If you have technical problems with this magazine, contact webmaster@sunworld.com
URL: http://www.sunworld.com/swol-08-1995/swol-08-np-IM-editor.html
Last modified: