Click on our Sponsors to help Support SunWorld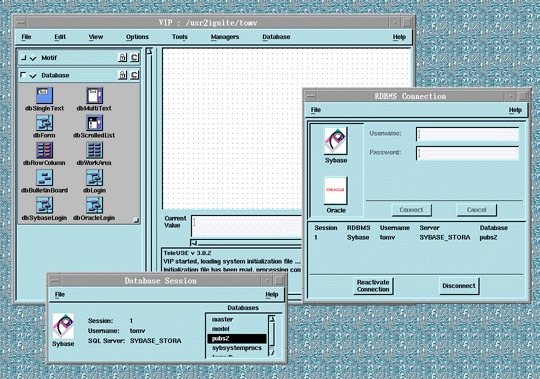 Product: TeleUSE/DB 2.0 ($9,000)
Company: Thomson Software Products
Telephone: (619) 457-2700
Fax: (619) 452-2117
Description: A high-quality development tool for building OSF/Motif graphical user interfaces for relational database applications. With use of its many built-in SQL functions, TeleUSE/DB promotes rapid GUI prototyping. Simplified, portable SQL server calls enable enterprise-wide implementation of consistent user interfaces even in a multi-database environment. New features include a database browser tool, database template builder, open systems development facilities, automatic code generation, and advanced application testing capabilities.

If you have problems with this magazine, contact webmaster@sunworld.com

URL: http://www.sunworld.com/swol-07-np-teleuse.html
Last updated: 11 July 1995
--
Click on our Sponsors to help Support SunWorld

If you have technical problems with this magazine, contact webmaster@sunworld.com
URL: http://www.sunworld.com/swol-07-1995/swol-07-np-teleuse.html
Last modified: