Click on our Sponsors to help Support SunWorld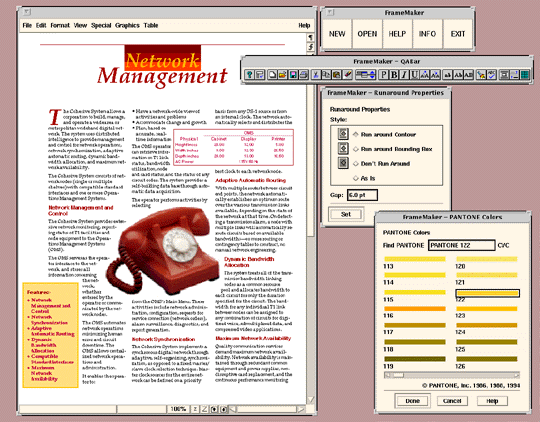 Product: FrameMaker Release 5 ($1,495 for UNIX personal license; $2,595 for floating license; $895 for Windows)
Company: Frame Technology Corporation,333 West San Carlos Street, San Jose,
Telephone: (408) 975-6171
Fax: (408) 975-6600
URL: http://www.frame.com/
Description: Adds more flexibility, power and ease-of-use in several key categories including authoring efficiency, compound document support, cross platform architecture, and online publishing capabilities. Frame Developer's Kit is available for $2,000 for UNIX. FrameMaker Release 5 supports WWW and Adobe Acrobat 2.0. FrameReader is included at no charge.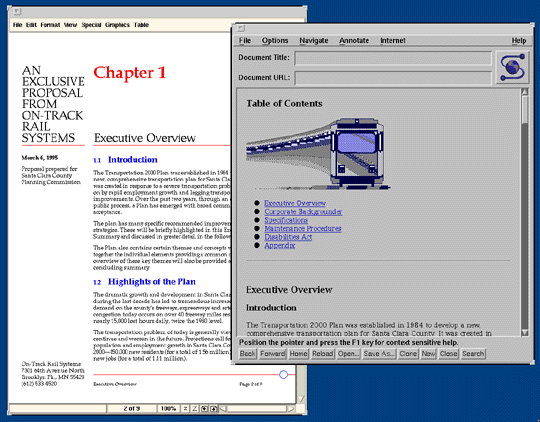 If you have problems with this magazine, contact webmaster@sunworld.com

URL: http://www.sunworld.com/swol-07-np-frame.html
Last updated: 11 July 1995
--
Click on our Sponsors to help Support SunWorld

If you have technical problems with this magazine, contact webmaster@sunworld.com
URL: http://www.sunworld.com/swol-07-1995/swol-07-np-frame.html
Last modified: