Click on our Sponsors to help Support SunWorld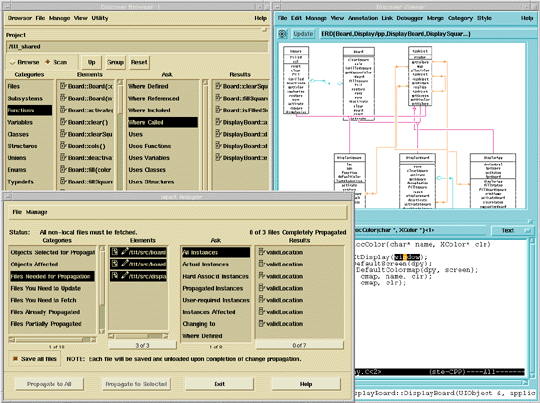 Product: DISCOVER Development Information System (DIS) (from $75,000 for 10 developers)
Company: Software Emancipation Technology Inc.
Telephone: (617) 863-8900
Fax: (617) 863-5441
Platforms: Sun and HP
Description: A client/server solution for managing large, complex software development projects. It offers a shared, distributed multi-user information architecture that enables efficient, quality software development and delivery. DISCOVER consists of the Information Server and a series of client-based software development tools.

If you have problems with this magazine, contact webmaster@sunworld.com

URL: http://www.sunworld.com/swol-07-np-discover.html
Last updated: 11 July 1995
--
Click on our Sponsors to help Support SunWorld

If you have technical problems with this magazine, contact webmaster@sunworld.com
URL: http://www.sunworld.com/swol-07-1995/swol-07-np-discover.html
Last modified: