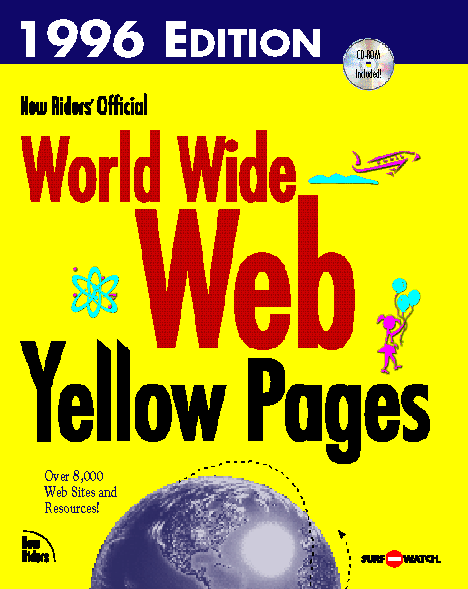 Product: New Riders' Official Internet Yellow Pages - 1996 Edition ($29.99)
Company: Macmillan Computer Publishing USA (Indianopolis, IN)
Telephone: (800) 428-5331, (317) 581-3575
E-mail: cwarren@mcp.com
URL: http://www.mcp.com
Platforms: Internet
Description: ISBN: 1-56205-536-4; size: 900pp. Reference Companion to over 15,000 (sic.) sites on the Internet. Comes with searchable CD-ROM with full text and details on all sites and free WWW browser, Topical Map, Subject Finder, extensive cross-referencing, and organization by approx 200 interest areas, including art, business, computer software, film, food, health, job hunting, libraries, music, medicine, news, politics, religion, sports, travel, etc.

---

If you have problems with this magazine, contact webmaster@sunworld.com
URL: http://www.sunworld.com/swol-12-1995/swol-12-newproducts3.html
Last updated: 13 December 1995