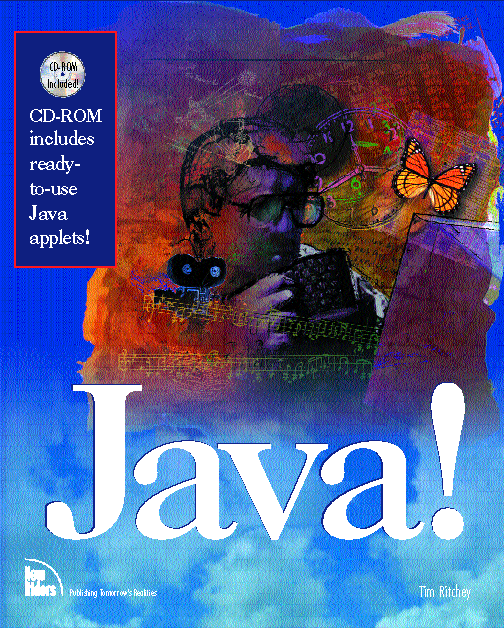 Product: Java! - detailed language explanation and server configuration ($35.00)
Company: Macmillan Computer Publishing USA (Indianopolis, IN)
Telephone: (800) 428-5331, (317) 581-3575
E-mail: cwarren@mcp.com
URL: http://www.mcp.com
Platforms: Java
Description: ISBN: 1-56205-333-X; size: 350pp.; Author: Tim Ritchey. Java creation, access, and maintenance guide. Also provides extensive info for server setup and configuration. Discusses Network security, multi-threading, and the prospective future of Java's influence for the direction of client-server computing. Extensive detail on types, expressions, flow control, classes, interfaces, threads, and exceptions. Includes CD-ROM.

---

If you have problems with this magazine, contact webmaster@sunworld.com
URL: http://www.sunworld.com/swol-12-1995/swol-12-newproducts3.html
Last updated: 13 December 1995