Click on our Sponsors to help Support SunWorld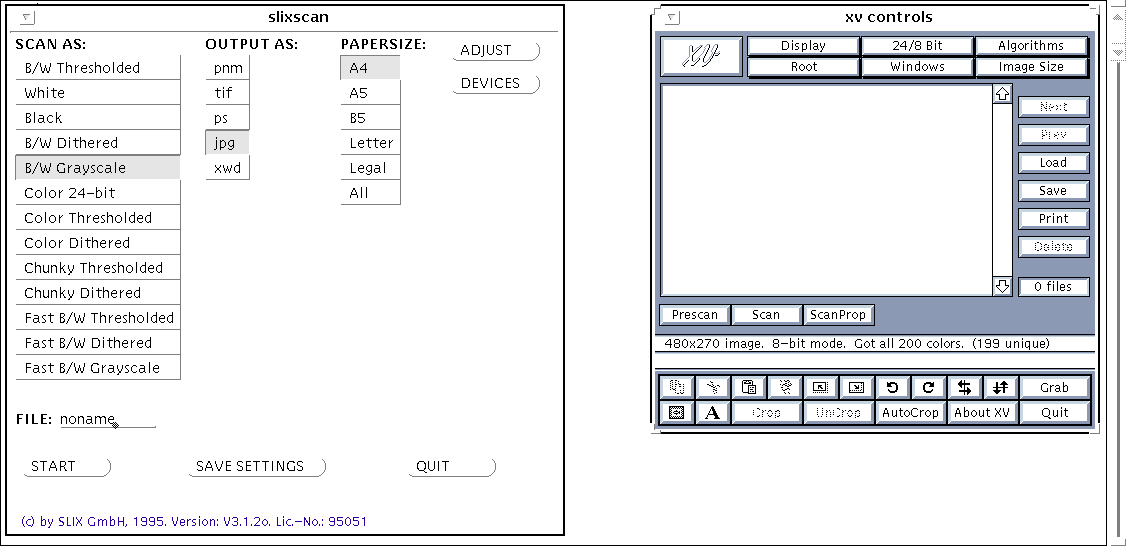 Product: SLIXSCAN 3.1 (US$ 1099)
Company: SLIX GmbH (Eching Germany)
Telephone: +49 89 319 6433
Fax: +49 89 319 6445
E-mail: slix@slix.de
Platforms: SunOs 4.1.x, Solaris 2.x with OpenWin or Motif on Sun SPARC platforms.
Description: A scanner control program. SLIXSCAN's GUI offers the user full access to the functionalities of the attached scanner and storaging the scan data in various popular graphic formats (PNM, TIFF, PostScript, JPEG, XWD). SLIXSCAN is configurable. It allows scaling the scanners performance for obtaining the optimal results while scanning different input materials. The user can configure SLIXSCAN interactively. SLIXSCAN also offers interaction with XV, the popular shareware program by John Bradley.

If you have problems with this magazine, contact webmaster@sunworld.com

URL: http://www.sunworld.com/swol-07-1995/swol-07-np-slixscanflash.html
Last updated: 11 July 1995
--John Bradley.
Click on our Sponsors to help Support SunWorld

If you have technical problems with this magazine, contact webmaster@sunworld.com
URL: http://www.sunworld.com/swol-07-1995/swol-07-np-slixscanflash.html
Last modified: