Click on our Sponsors to help Support SunWorld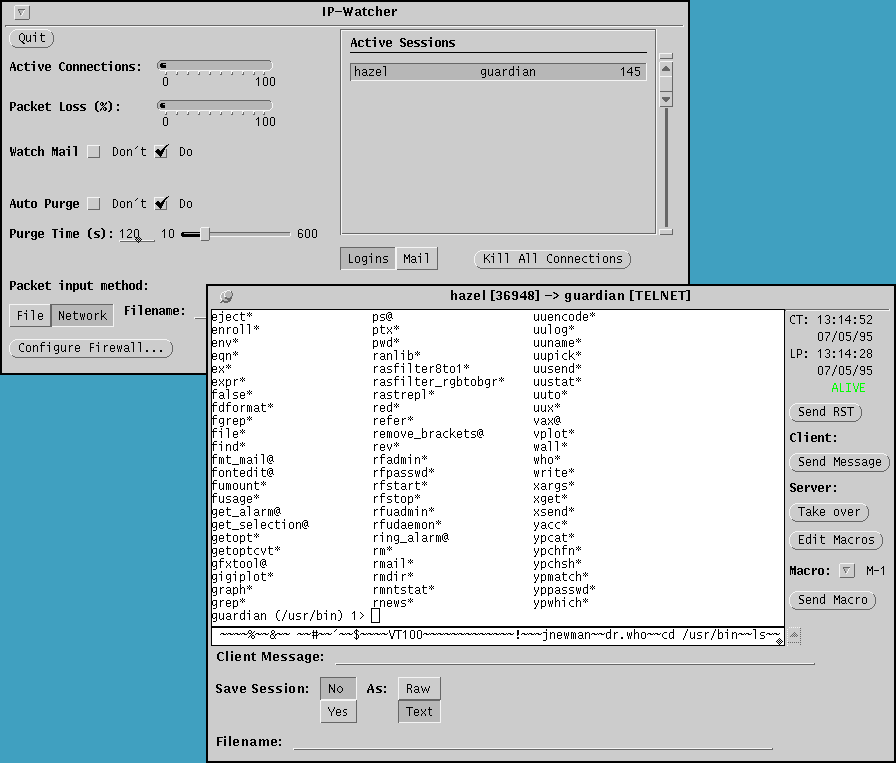 Product: IP-Watcher (Varies, depending on size of network.)
Company: En Garde Systems, LLC (St. Louis, MO)
Telephone: (314) 367-6402
Fax: (314) 367-3555
E-mail: mcn@engarde.com
URL: http://nad.infostructure.com/watcher.html
Platforms: SunOS 4.1.x and Solaris 2.x
Description: A network security and administration tool which gives the user the ability to monitor and control any login session on his or her network. This makes IP-Watcher an extremely valuable tool for investigating suspicious activity, obtaining evidence of misuse, and even for stopping malicious users before they do any damage.

If you have problems with this magazine, contact webmaster@sunworld.com

URL: http://www.sunworld.com/swol-07-1995/swol-07-np-ip-watcher.html
Last updated: 11 July 1995
--
Click on our Sponsors to help Support SunWorld

If you have technical problems with this magazine, contact webmaster@sunworld.com
URL: http://www.sunworld.com/swol-07-1995/swol-07-np-ip-watcher.html
Last modified: